We all know that, to be seen as a trusted expert, you need a regular flow of insightful content. This has become even more important thanks to Google's Helpful Content update, which rewards content for being original and informative, and penalises content written just for SEO.
This insight is found in the brains of subject matter experts (SMEs) - yours, your customers, or those in your industry. They are the people with experience on the trends reshaping your customers' world, the challenges your customers face, and the potential solutions. In other words, the things your customers want to know.
But too often, SME insights stay locked up in those brains, disconnected from the people it could benefit and influence. Extracting these ideas, and turning them into great content, needs writers* who can work effectively with SMEs and turn thoughts into impactful content that builds trust and credibility, and ultimately enables sales.
*We say writers as good insight almost always starts life written down, even if it ends up in other formats.
How can thought leadership writers get the best out of experts?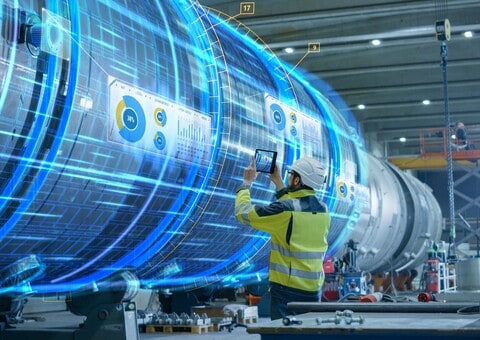 The job of the thought leadership writer is to zero in on the insight your customers want, draw it out from the experts, and articulate it clearly for the intended audience. Here are some tips for doing that, for both writers and for those running content programmes.
1. Have a clear goal for the content, linked to audience needs
Before you start, understand who you want to influence, what you want them to do, and what you need to say to get them to do that. Analyse your audience's decision responsibility and knowledge gaps, so you are calibrating the insight at their level – CXOs will need different content to technical advisors. Make sure the SME being interviewed understands the goal, so you get the right responses.
2. Speak to actual experts
Interview experts with on-the-ground experience of delivering solutions, or those conducting innovative R&D. Try to avoid showy execs who want their name out there but don't really have the practical insight. For bigger pieces, consider bringing in independent expert voices (customers, academics, etc) to add breadth of experience and credibility.
3. Do the research so you can draw out the most relevant insight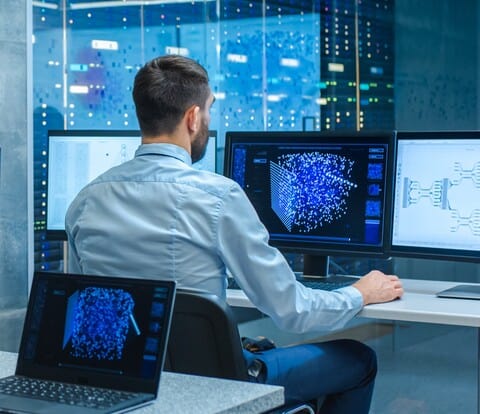 The best writers don't just rock up to a call and expect a 'download'. Experts may not have a coherent view themselves, or be very good at articulating it. Do the background research, understand what's already out there, and the white spaces where you can really have an impact. That way you start with an agenda and can draw out something new, rather then replicating tired old opinions that the target audience has heard a million times
This also makes things easier with tricky SMEs. Some SMEs expect comms people not to understand their work, or to dumb it down, or that they will need to spend hours rewriting a bad draft. A few informed questions will usually allay these fears, and avoid the chance of a bad draft.
4. Ask intelligent questions to draw out real insight
Ask SMEs practical questions linked to what audiences want to know. What are they recommending the audience should do? Why should they do it? How does it work in practice? What is stopping them? How can they overcome that? Why, why, why? Ask for examples to illustrate what success looks like, or go out and find how others did it. Describe what they did, how it helped, and what lessons they learned on the way.
Rooting insight in practical recommendations will be more impactful for potential customers than generalist discussions of a topic they already know about.
5. Writers should also become experts
Over time, the best writers build a working knowledge of the industries and technologies they specialise in – through trade media, books, podcasts and - of course - lots of conversations with SMEs over many years.
Ideally they should also build knowledge of the company they are working for, and its position in the market, which is why long-term relationships are valuable.
Good subject and business knowledge means you can ask the right questions, spot interesting nuggets, understand answers, and make real-time assessments as to where to take the conversation to get the most interesting and original angles. The best writers even find themselves helping SMEs to map their experience onto emerging industry talking points.
In summary…
Getting this right avoids time spent on rewrites, impresses your SMEs and gets them bought into content programmes, and ensures your thought leadership says the right things to the right people. That will help your company to lead the debate, instead of echoing the talking points of other companies.
How Memetic can help
"Because Memetic know what they're talking about and ask intelligent questions, we have genuinely useful discussions on challenging topics, and identify interesting angles that lead to really valuable thought leadership."
Dr Matt Jones, former Lead Data Science Strategist at Tessella, now at Capgemini Engineering
If generating good expert content sounds like a challenge you recognise, Memetic can help:
*Our team has spent years working with SMEs in academia, start-ups and large corporates, so we know how to ask the right questions, do the research, and write industry leading content.
*Our data analytics tools and hard-won expertise enable to reliably analyse online discussions and find the white spaces.
*Through our unique expert network, we can access independent expertise to add credibility and breadth of insight to your content.
*Once we have the insight written down, we can turn it into visuals and videos, presentations and discussion points, aligned to your audience preferred channels, to project credibility to the right people in the right way.