Precision Content – our secret weapon
The key to good communications: say the right things to the right people. That starts with good content. Everything else flows from that.
Follow us on LinkedIn
Why precision content?
65% of B2B decision-makers say thought leadership can significantly improve their perception of a company. But that same LinkedIn/Edelman survey found only 15% think the quality of most thought leadership is good or excellent.
Precision content solves that 'quality' problem, by precisely aligning your thought leadership to customer challenges, and precisely targeting that content at the right people, in the right format, through the right channels.
What is precision content?
Content can be anything - a whitepaper, a blog, a video, a media article. What matters is its substance and who sees it. Our unique precision content approach sits at the heart of our communications campaigns, ensuring everything you say:
Aligns to what your audiences care about and where their knowledge gaps are, by harnessing our advanced social listening tools to analyse online and offline conversations.
Contains unique insights from subject matter experts - yours and others - precisely matched to what your audience wants to know.
Is well written and designed, and delivered in formats precisely aligned to how your decision makers consume information.
Is distributed on the platforms and channels your audiences trust most.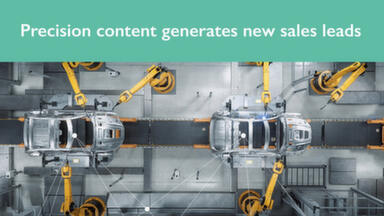 Our thought leadership for AI company Tessella generated 100s of VP and C‑level leads in engineering, life sciences and Enterprise IT.
"We were amazed at the improved quality of leads using Memetic's precision content approach. I wish we'd started earlier."
Julian Fowler, Head of Marketing, Tessella (now Capgemini Engineering)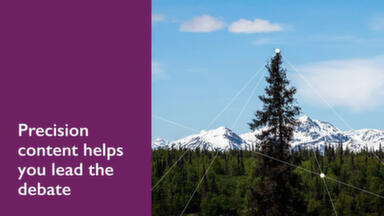 Our Infrastructure 2040 hub put Lloyds Register Foundation at the forefront of discussions on transforming global infrastructure and engineering.
"This helped position us as thought leaders in this complex and evolving sector"
David Reid, Director of Strategic Communications, Lloyd's Register Foundation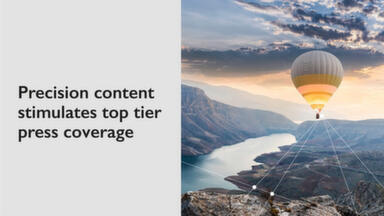 Our annual report on fusion energy has generated policy discussion and global media coverage, including ten articles in the Financial Times.
"This report gave us a unique and evidenced position that helps us shape global funding and policy decisions"
Andrew Holland, CEO, Fusion Industry Association
Why Memetic?
We've handpicked a suite of data tools which generate precision insights into what business audiences are talking about, and where those conversations are happening.
We have the hard-won industry experience to interview your experts, ask clever questions, decipher jargon, and draw out juicy insights. We have unique access to pools of independent experts, and research capabilities, to gather additional insights and add credibility.
We have spent years working with science, tech, and engineering decision-makers, so we know instinctively how to turn these insights into well-written business narratives, beautifully presented across relevant formats, which say precisely what your audiences need to hear.
View our programmes
Want to keep an eye on us for now?
Click here to follow us on LinkedIn for regular insights into precision content.